We spent two busy days with our Estonian partner at Tallinn University for our first on-site transnational project meeting of Digiloping Teachers. Unfortunately, our partners from Finland could not be physically present due to the strict epidemiological restrictions there, but the fantastically equipped EDUSPACE Lab allowed us to hold a professional hybrid project meeting. The hybrid meeting was facilitated by laptops, a giant projector, surround microphones, special cameras that can be easily moved, a room equipped for hybrid education with a presentation corner.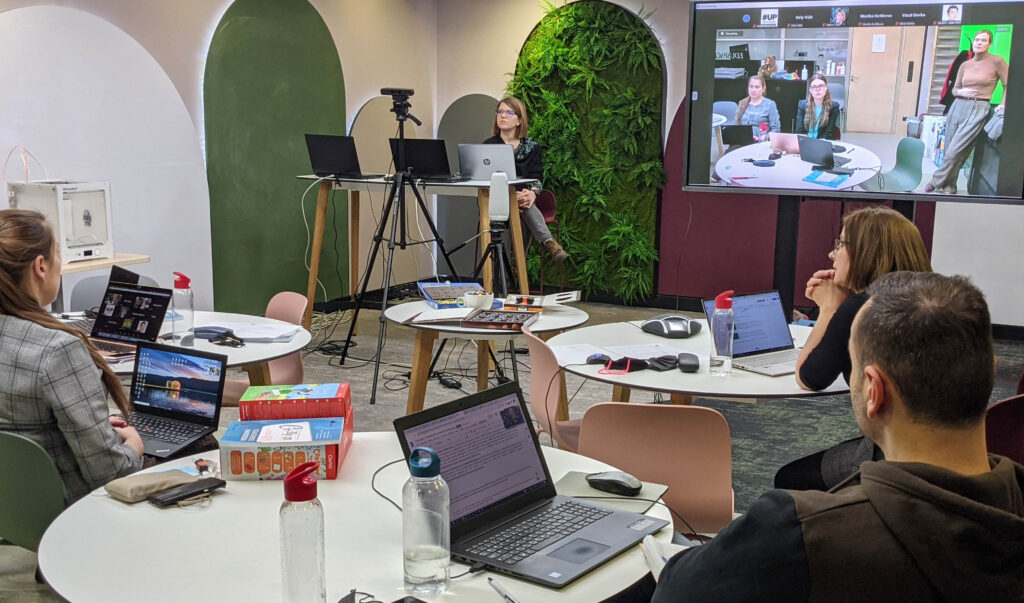 Of course, the two days were not only about minus 20 (such was the weather for the Finns, who showed the harsh winter from different camera angles), but also about the development of the Digiloping Teachers programme and further work. Our topics were like the promotion of the programme, the involvement of teachers and university students in the elaboration of digital competence development training, and the building of the Digiloping Teachers e-learning platform. All partners are committed to developing a truly effective, useful, practical training material that can respond to the digital challenges of Hungarian and Transylvanian teachers but can also be used in Estonian and Finnish teacher training.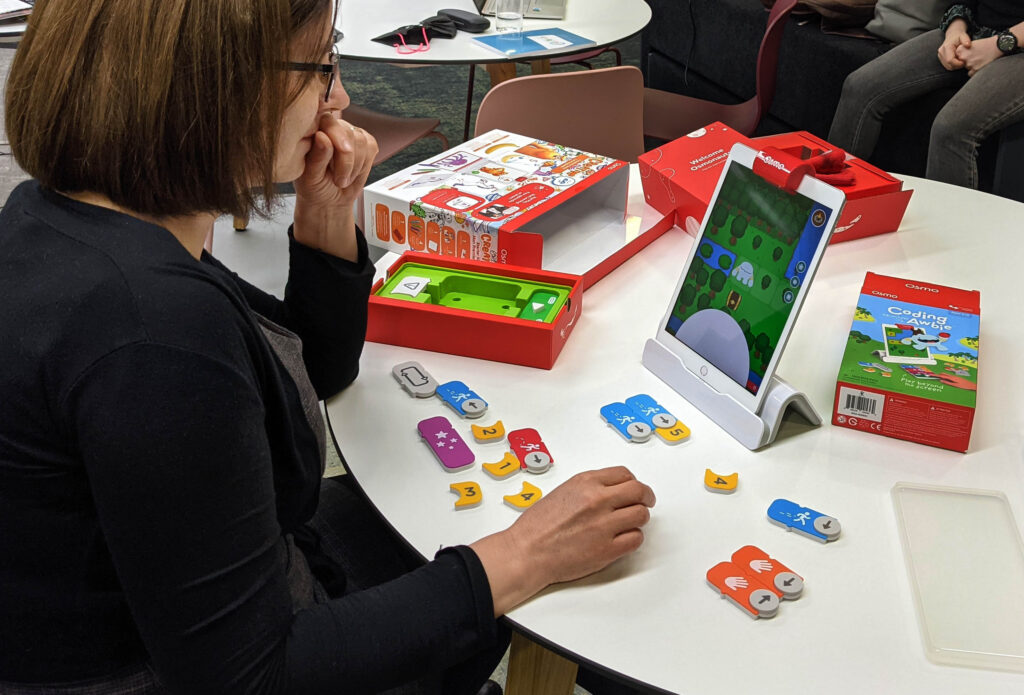 Of course, after/between long and sometimes very exhausting professional discussions, we tried out all the gadgets, VR glasses, robots that were available in the lab. Who's favourite was what was questionable. The VR glasses were the biggest hit with the Hungarians, while Csilla from Spektrum Education Centre preferred to try the calmer, quieter robots and coding gadgets. Admiring the arsenal of tools on display, we wondered how great it would be if at least some of them could be introduced into Central and Eastern European education, as they could help teachers develop algorithmic thinking, problem-solving, drawing skills, digital competencies, not to mention the fun and games that such tools can bring.